13 avril 2021
The Sommet des Entreprises de Croissance is going digital!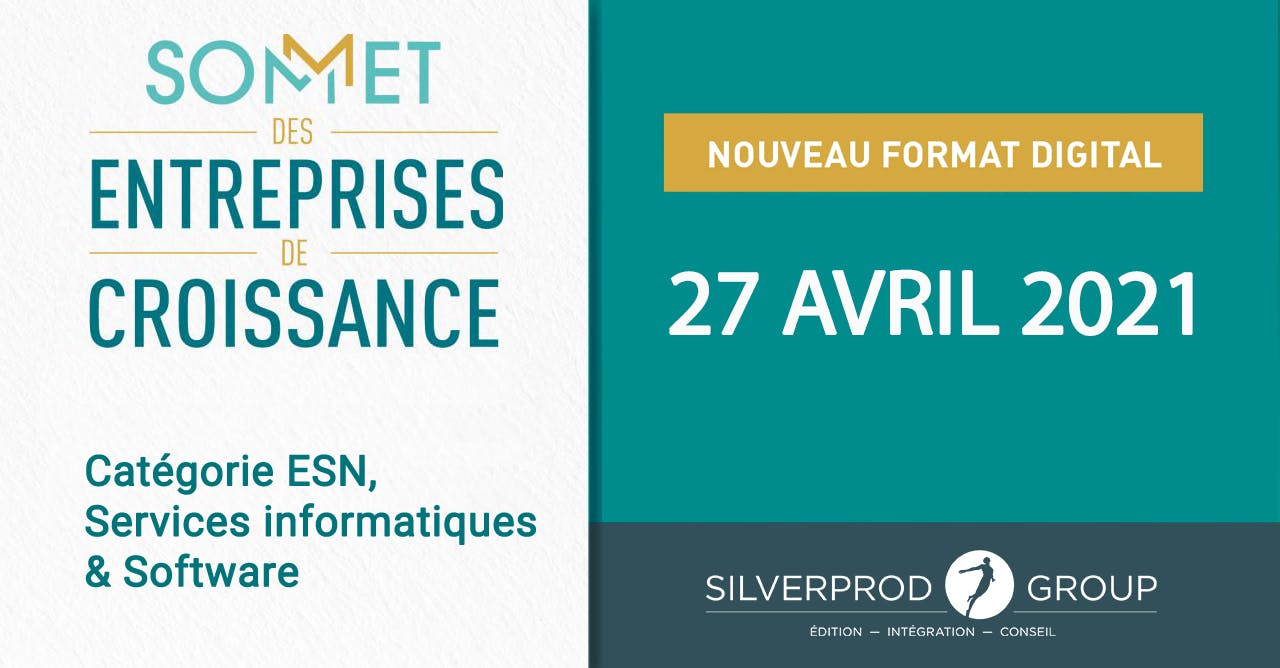 For the second year in a row, Silverprod group has been nominated at the SEC Sommet des Entreprises de Croissance in the ESN, IT Services & Software category!

This event, resulting from the union between the Grand Prix des Entreprises de Croissance and the G20 Strategy and Management Summit, will bring together 500 recognized leaders and entrepreneurs in a unique and exclusively digital format.

📅 Free registration to access Live here.
📌 To find out about all the speakers at the Growth Business Summit and the full conference program, visit the organization's website.